DEZAN STUDIO is is a Jakarta based Architecture and Interior design practice with both local and international experiences.
The team consist of visionary professional designers with more than 15 years of practice in the industry.
We have experienced in collaborating with multinational companies as well as global organizations.
Our design process combine innovative thinking with specific approach on every works that energy efficient, harmoniously connected to its context and function.
We committed to delivering solutions which are challenging, sensitive, exciting and designed to exceed client expectations.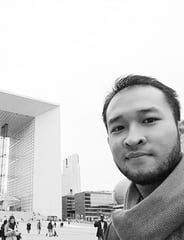 Hanif Wicaksono
Managing Director
Hanif has experienced working on several design companies abroad. He gained his expereinces after joined Arkonin in Jakarta, worked with Professor Phillip Cox in Sydney, Australia, worked at Takenaka in Osaka, Japan and joined Catalyst in Birmingham, United Kingdom.
He is a member of Indonesian Institute of Architect (IAI).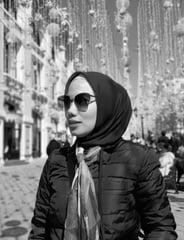 Destaza Hidayat
Design Director
Destaza's works has been published in numbers of media. She holds Master of Arts in Interior Design from Northumbria University (Newcastle, UK) and Bachelor Degree in Architecture from Parahyangan University. She works closely with a number of multinational companies and also appointed as one of the Indonesian Delegation for Marmomac to Verona, Italy.
She is a member of Indonesian Institute of Architect (IAI).
PT. DEZAN STUDIO INDONESIA
Bintaro Business Center
Jakarta, Indonesia
Whatsapp: +6281287769963
Email: admin@dezanstudio.com