Dezan Studio adalah konsultan Arsitektur, Interior dan Master Planning yang berbasis di Jakarta dengan pengalaman lokal dan internasional. Tim kami terdiri dari para desainer profesional dengan pengalaman lebih dari 18 tahun di industri ini. Kami memiliki pengalaman dalam berkolaborasi dengan perusahaan multinasional serta organisasi global.
Proses desain kami menggabungkan pemikiran inovatif dengan pendekatan khusus pada setiap pekerjaan yang hemat energi, selaras dengan konteksnya, dan berfungsi dengan baik.
Kami berkomitmen untuk memberikan solusi yang menantang, sensitif, menarik, dan didesain untuk melampaui harapan klien.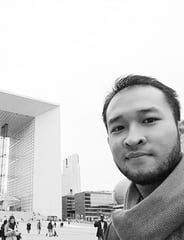 Hanif Wicaksono
Managing Director
Hanif has experienced working on several design companies abroad. He gained his expereinces after joined Arkonin in Jakarta, worked with Professor Phillip Cox in Sydney, Australia, worked at Takenaka in Osaka, Japan and joined Catalyst in Birmingham, United Kingdom.
He is a member of Indonesian Institute of Architect (IAI).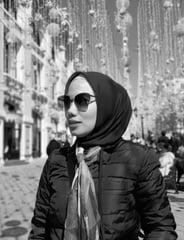 Destaza Hidayat
Design Director
Destaza's works has been published in numbers of media. She holds Master of Arts in Interior Design from Northumbria University (Newcastle, UK) and Bachelor Degree in Architecture from Parahyangan University. She works closely with a number of multinational companies and also appointed as one of the Indonesian Delegation for Marmomac to Verona, Italy.
She is a member of Indonesian Institute of Architect (IAI).